Location: browsing the net
Natalie Portman
is awsome. I've always known that she is a Vegan, but as I was browsing the net I discovered that she convinced fashion house Dior to design vegan shoes for her Dior beauty endorsement!! Read more
HERE
. Admittedly, the shoes are only for Natalie and will not be produced commercially but I really admire her stance! If your after vegan shoes Natalie has actually designed her own line of luxury vegan shoes!!
Portman's sexy vegan shoes
This article made me think about myself as a fashion model..
.
How do I go about justifying the leather shoes that I wear at shoots and shows everyday? Typically I'm booked for the day and do as I'm told. I never get the luxury of asking for vegan shoes. If I were ever in the position to make demands.... vegan shoes would defiantly be on the menu! But for the time being, leather is unavoidable if I want to pay my rent. BUT: my personal style at home is veganistic!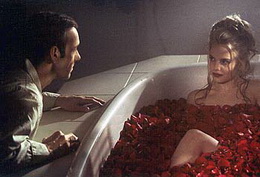 don't go there!
Fur
on the other hand is another story. I will NEVER pose with fur. When signing with an agency one of the first things you will do is fill out a form that asks about your hobbies and measurements. There are also a few boxes to cross and tick: nude, semi nude, cigarettes, alcohol and....
fur
.
Most of the time clients never really look at the boxes you have ticked. There have been times when I've been asked to wear fur at shows and shoots and they have been totally oblivious to the fact that I strongly believe in animal rights. It is
very
uncomfortable when I have voice my views. I feel like a squeaky little mouse trying to weasel my way out of trouble... and it can really stuff up a stylists planning. I will be honest with in saying that I have lost potential jobs because of my anti fur stance. But at the end of the day I still need to be comfortable and happy with myself when I leave my job.
When I was younger I would also try and get out of wearing faux fur.... This got me in a little bit of trouble... and really pissed off a few people! But I've come to realise that most faux fur pieces are labeled and sold as faux. So I've given up and let go of that one!
What are your views on faux fur? Can you spot a difference between the real deal or a fake?
Xx yas